Performance
Our clients have rewarded us with growth that's more than double the industry average.  Wausau has grown in volume each year, over the past four years.  Our growth has afforded us an opportunity to add capacity and new state of the art technology that goes into the process for developing strong cardboard boxes.
WE ARE GROWING.
Innovation
The Wausau Division supports your needs with an experienced structural and graphic design team ready to collaborate on your next cardboard box project.  We have the creative "right brained" staff you will need for building effective shelf-ready packaging, eye-catching displays, sturdy shippers, and more.
WE LAUNCH NEW IDEAS.
People
Three independent customer satisfaction surveys, over the past five years, reported that the Wausau Division's greatest competitive differentiation was our customer service, corrugated box design and sales personnel. We have a culture that is driven by core values of teamwork, safety, quality and results.
WE CARE ABOUT YOU.
Industry Expertise
The Wausau Division has a vast array of experience on staff and we understand your business.  We are actively engaged every day in dairy, agriculture, beverage, consumer products and industrial manufacturing market niches.  We actively participate in a LEAN consortium and take a continuous improvement approach to cardboard box manufacturing. We aspire to help you with cost control and continuous improvement projects.
LET'S FIND A BETTER WAY.
Solution Providers for E-Commerce
Vital industries needed a sturdy cardboard box package with "game changing" print on both the inside and outside of their e-commerce shipments of high-end glassware. Our on-staff graphic artist helped set up files and collaborate on the desired outcome.  We take the time to understand your expectations and we work diligently to exceed them!
Technology
The Wausau Division has invested in the lastest technology to ensure your product is manufactured to exact specifications. In recent years, the plant has invested in a new corrugator and bundle-breakers on our rotary die cutters.  Wausau was the first plant in the Midwest to utilize Dynamic Stiffness Testing (DST) to ensure your cardboard box keeps its strength throughout our manufacturing processes.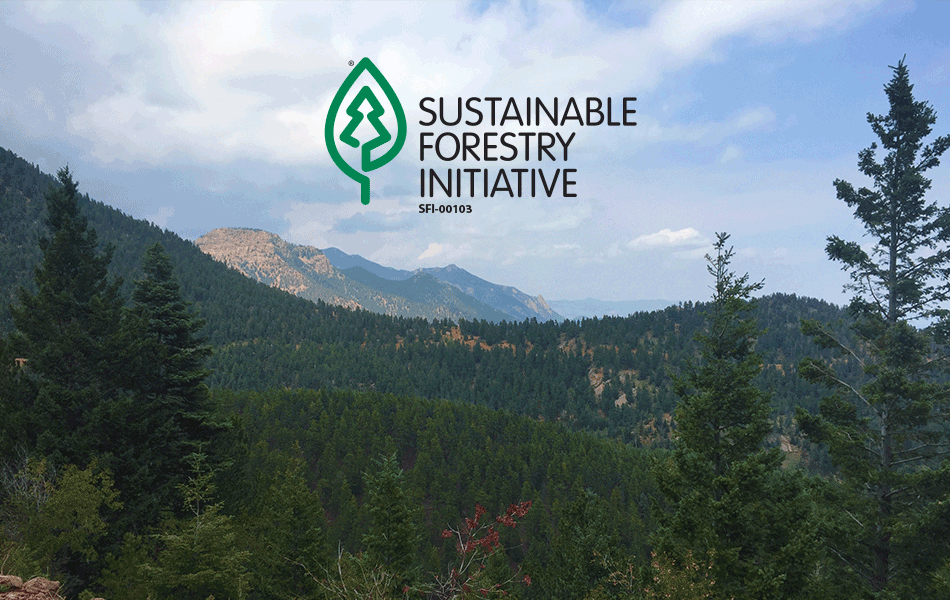 SFI® Certification
The Wausau Division is certified to the SFI® Certified Sourcing standard.
British Retail Consortium Global Standard
Our food service customers in the dairy, agriculture and beverage industries value the peace of mind that accompanies our British Retail Consortium Global Standard (BRCGS) certification. We follow our documented processes for safety, quality and compliance to ensure your products meet the highest standards. Regardless of industry niche, your company will benefit from the strict BRCGS standards which the Wausau Division incorporates into their cardboard box manufacturing practices.
True North Values
Each year, the Wausau Division establishes a "True North" set of values, principles and goals to best serve YOU … our clients, suppliers and employees. Our core values are teamwork, safety, quality and results. Customer satisfaction surveys have shown that our follow-through, accountability and integrity translate into very happy and extremely loyal customers. Our Wausau team welcomes the opportunity to learn more about your business and your cardboard box packaging needs.
C.A.R.E.
Why Wausau? Because we C.A.R.E. about you.
Consistency: We produce your products with consistent processes and raw materials.
Action: We take notice and take action when anything needs to be improved.
Respect: We respect our customers and our employees and view feedback as a valuable gift.
Expectations: We listen to your expectations and we aspire to exceed them.
Strategically Located
Strategically located to conveniently serve businesses in Northern, Central and Southern Wisconsin as well as in the Northern Illinois marketplace.
Solutions
Large or small, we're here to respond with customized cardboard box solutions and a sense of urgency that will help you succeed in the marketplace. Serving customers is our priority!
WAUSAU DIVISION
6845 Packer Drive
Wausau, WI 54401
(715) 845-4201